It was the next day of 7-day-special pooja "Bhagavad" finished.
As a prasad of Bhagavad, all the village people were invited for dinner at Mr. Devendra's house.
The family prepared meals for 2,000 people!
Prasad is food offered to God and after pooja(prayer), God share the food with people.
Very spiritual and powerful food.
From 6 PM to 10 PM, village people came and had dinner by  turns.
It was about 7PM when I visited.
Many village people gathered and were enjoying dinner with loud music.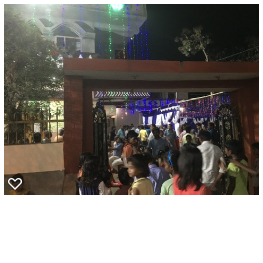 This is the way Indians have meals with many people.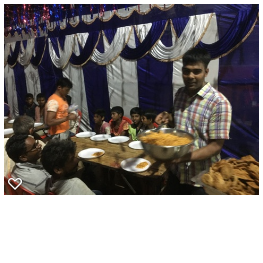 Plates are placed in front of guests and servers bring and put  food on plates.
Everybody is smiling and looks happh!
This is the place for important guests on the roof top.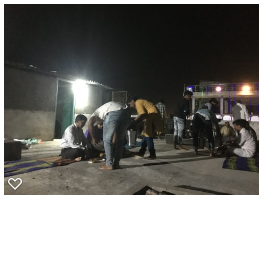 Ladies and gents eat separately as an Indian culture.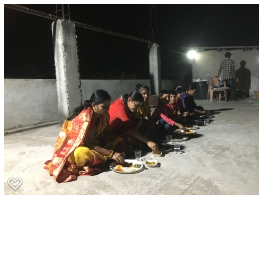 What we were offered were
☆ Vegetable curry
☆ Tomato sauce
☆ Sauteed spinach
☆ Boondi raita (curd and fried chickpea flour)
☆ Puri(Fried bread)
☆ Bundiya(sweet fried chickpea flour)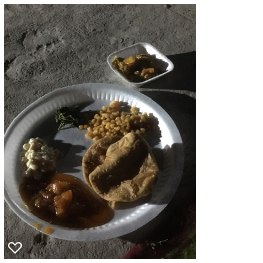 Everything was very tasty!
What a great experience!
Thank you very much for inviting me.
Sujata village is just across the river from Bodhgaya where world heritage site "Mahabodhi temple" locates.
And in the village, people keep traditional Indian life.
Very beautiful and peaceful place.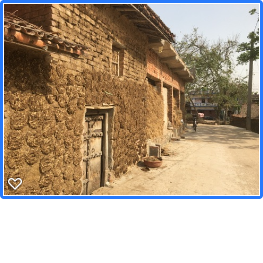 If you walk in the village, you may feel like you came to ancient village.
Come to experience the real Indian life.